Breakfast Hampers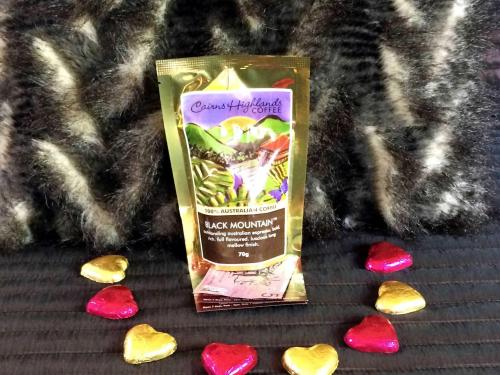 Our
Atherton Tablelands B and B
has many hampers on offer. Ensure to pre-order your hampers so you don't waste time shopping because you will not want to leave our
bed and breakfast
once you arrive. As shown all guests also receive 70g of local Coffeeworks coffee and Chocolates on arrival.
DINGO'S Breakfast - Reduces Accommodation Tariff
A P… and a look around. Wish to skip breakfast, See
Self Cater discounted Tariff
BARKING OWL'S Breakfast Hamper - Included in Accommodation Tariff
Continental Breakfast includes White or Grain Bread for toasting, Regular or Light Milk, Assorted Tea Selection, Jams, Butter, Plain, Sweet, or Healthy, Cereal or Muesli, Fruit in Season, & Juice
GOANNA'S Breakfast Hamper - $15 per person
Includes Barking Owl's Breakfast Hamper above plus Bacon, Eggs, Mushroom, Tomato, Baked Beans, Shallots, & Fresh Herbs in season
Or scroll down to the Enquiry form
BBQ Hampers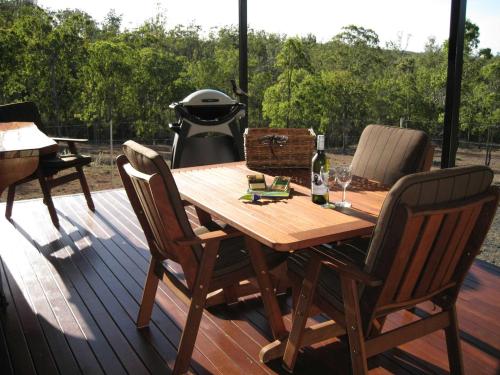 All BBQ Hampers - $30 Per Person

Pre-order your BBQ Hampers and receive them on arrival. Cook your own meal on the cottage private deck with our modern Gas Weber Q BBQ. All BBQ Hampers include Garlic Bread, Fresh Garden Salad ingredients, Home grown Herbs & Shallots in season, Potatoes and BBQ Hamper choice below. All servings are single person serves. See hamper details below. (Vinegar, Sauces, & Oil is supplied in the Kitchen)
Raptor Mixed BBQ Hamper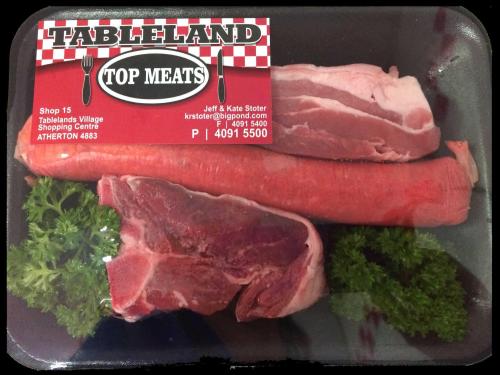 RAPTOR Mixed BBQ Hamper - $30 Per Person

1 BBQ Sausage, 1 Pork Spare Rib, and 1 Lamb Chop
Roufous Rib Fillet BBQ Hamper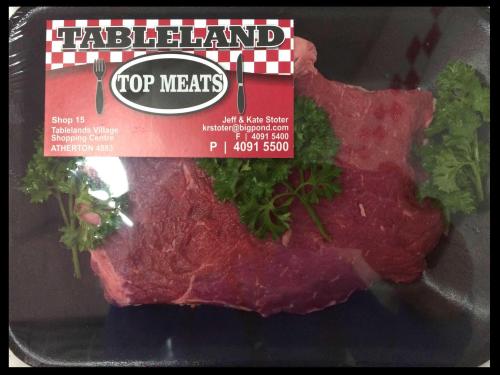 ROUFOUS Rib Fillet BBQ Hamper - $30 Per Person

Thick Juicy Local Atherton Tablelands Prime Rib Fillet
Chicken Hawk BBQ Hamper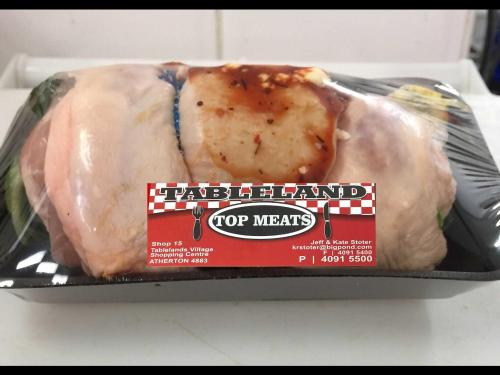 CHICKEN HAWK BBQ Hamper - $30 Per Person

*NEW Chicken Maryland parcel stuffed with Sun dried Tomato, Silver Beet, & Feta then smothered in an Italiano marinade. Note flavour may vary depending on availability.

Vegetarian BBQ Hamper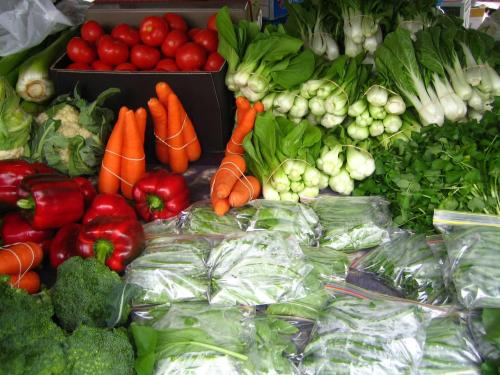 VEGETARIAN BBQ Hamper - $30 Per Person

Vege Burger Patties (various flavours)

Note picture is a Yungaburra market stall.
Gourmet Mini Bar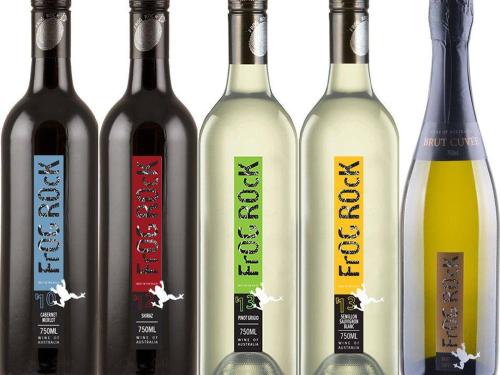 WINES - Just $20 per bottle
We stock our
Atherton Tablelands Cottages
with the most affordable Gourmet Mini Bar including Beers, Ciders, Quality exclusive 'FrOG ROck' Wines from NSW, (Semillon Sauvignon Blanc, Pinot Grigio, Cabernet Merlot, Shiraz, & NV Brut Cuvee) Softdrinks, Water, Cheeses, Crackers, Bagels, assorted Chocolates, and Nuts.
Wine and Cheese Delight Hamper - $36
Choice of FrOG ROcK Wine, Nuts, Cheese, and Crackers or Bagels.
FrOG ROcK Wine Hamper - $25
Choice of FrOG ROcK Wine and 12 assorted chocolates.
Romantic Gift Flower Hampers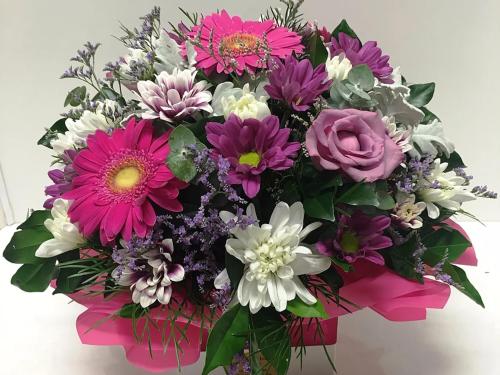 For the romantic at heart, your Honeymoon, Anniversary, or just to surprise and romance that someone special, spoil them with one of our self-watering gift boxed Flower Hampers delivered to your cottage or ready on arrival. Supplied fresh by local Atherton Tablelands florist 'Bud n Bloom'. You can even theme the gift hamper with their favorite colour as shown in the pink arrangement. Choose from these different Hampers:

Just Flowers Hamper - $65
Gift Boxed Flower arrangement

Flowers and Wine - $85
Gift Boxed Flower arrangement plus choice of FrOG ROck Wine

Flowers, Wine, & Chocolates Hamper - $105
Gift Boxed Flower arrangement, Choice of FrOG ROck Wine, & boxed Chocolates
Or scroll down to the Enquiry form